Browlift Before & After Photos in Manhattan
Oleh Slupchynskyj, MD, Board Certified Facial Plastic Surgeon
Endoscopic Browlift Surgery Procedure Information.
Endoscopic Browlift, Revision Facelift, Rhinoplasty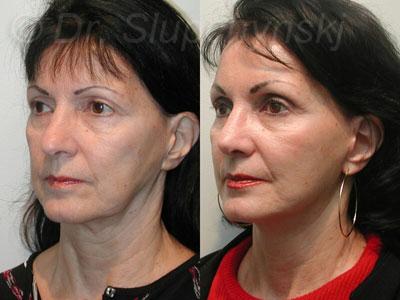 Browlift and Filler injection to Nasolabial folds
Endoscopic Browlift, Facelift and Endoscopic Midfacelift
This patient had upper, mid and lower facial rejuvenation. EndoBrow lifted the sagging brow and upper eyelids; Midfacelift and lower eyelid lift removed excess were eyelid skin and lifted sunken cheeks, and and lower facelift lifted sagging jowls and neck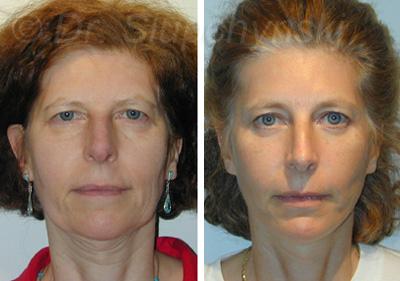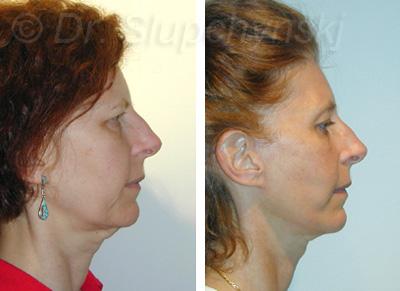 Upper Eyelid Lift and Endscopic Browlift
Upper Blepharoplasty and Browlift helped decrease the heaviness of the upper eyelid.

Browlift, Midfacelift, Lower Face and Necklift, Upper Eyelid Lift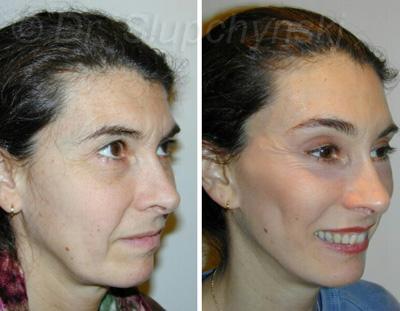 Endoscopic Browlift Surgery Procedure Information.
New York facial plastic surgeon Dr. Oleh Slupchynskyj is skilled in a number of cosmetic and reconstructive procedures. In addition to performing brow lift surgery, he is widely regarded as a top facelift, mid-facelift, neck lift and eyelid surgeon.